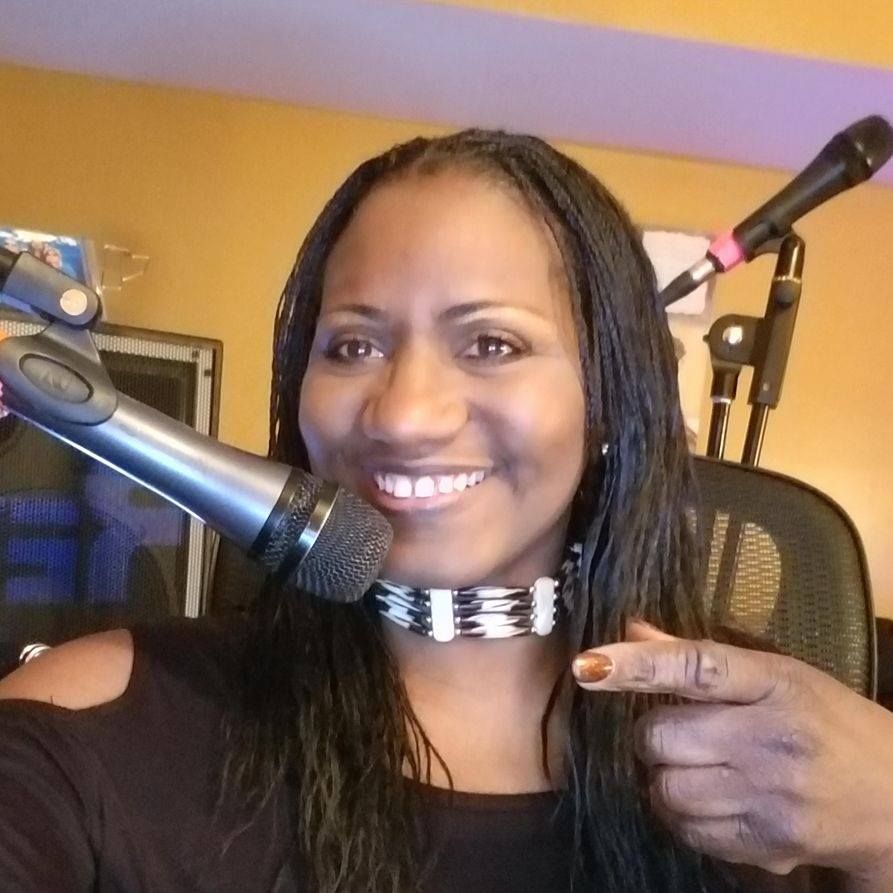 SHORT BIO
Shantell AKA Shianne Ladale
Singer/Songwriter/Entertainer and Dallas, TX native Shianne Ladale, AKA Shantell, is one of the most charismatic and soulful singers on the scene today. After graduating from North Dallas High School, she toured with several bands throughout the Dallas/Ft. Worth area. She began her music career as a professional country artist and recorded her first project at Sam Phillips Recording Studio in Memphis, TN.  Her love of country music and influence of country artists like legends Patsy Cline, Alan Jackson, Randy Travis and Charlie Pride has inspired this talented individual to use her incredible gift to touch the hearts and lives of many people. Focusing all of her time and energy to hone her craft, Shianne performed at various Opry Houses and clubs in Dallas, Oklahoma, Nashville, West Virginia, California, and Florida. She has appeared on TV shows in Dallas, TX, California, and Nashville, TN. Shianne's country single, "Slow Talking Man" has received rave reviews on the international market in Germany, France, Japan, Sweden, and other countries.  An artist with versatility, she has shared the stage with national recording artists Johnnie Taylor and Betty Wright. In addition, she sang with smooth jazz recording artist Michael Walker and has traveled throughout Texas, Nashville, the California Bay Area, West Virginia, and Florida. Shianne is the founder and former lead vocalist of the band Pristine Raeign, based in Wilmington, DE. As Shianne Ladale she brought the band to new heights with her catchy, witty songs, as well as her gift for enthralling audiences that gave PR its creative and engaging edge making it one of the most sought-after groups in the Tri-State area of Delaware, Pennsylvania, and New Jersey. Her band even traveled to engagements in New York, Connecticut, and Massachusetts—as far north as New Brunswick, Canada and as far south as Nashville. The band has opened for top acts such as guitar legend George Benson. She departed from Pristine Raeign to strike out a new career in a new direction.   Daille Kettrell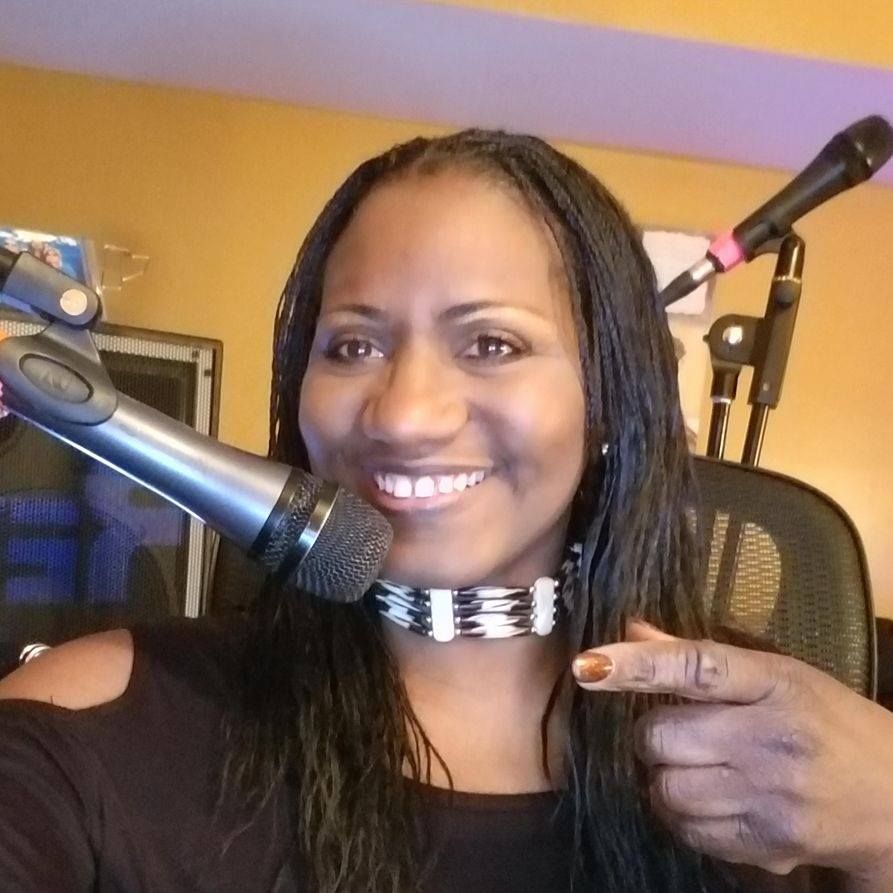 LONG BIO
Shantell AKA Shianne Ladale
Singer/Songwriter/Entertainer Shantell, AKA Shianne Ladale, born in Tyler, TX and raised in Dallas, is one of the most charismatic and soulful singers on the scene today. 
Growing up in the west, she was used to listening to country and western music all the time. She began her music career as a professional country artist and recorded her first project at Sam Phillips Recording Studio in Memphis, TN. Ed Morgan(Rockabilly Hall of Fame) introduced Shianne to Sam Phillips just before his death in 2012. This was shortly after that recording.  She was a part of Morgan's last project and was referred to as "the next Patsy Cline." Iris Jackson Woodson became Shianne's manager, and she remained at this position until her death in 2008. Her husband was none other than Elbert "Woody" Woodson, who was the drummer for Otis Redding, Stevie Wonder, the Four Tops, The Isley Brothers("It's Your Thing"), and others.  She started getting notoriety by working with an Elvis impersonator as a background singer.  Shianne was used to wearing various costumes during performances, such as her Tina Turner routine, 50's poodle skirt, hairdo, and saddle shoes.  When the music of the 80's changed to House and Club music(we call this EDM today), Shianne was recording such dance music. Texas blues guitar legend Bugs Henderson met Shianne and they worked together with Paul "Pappy"Middleton, the road manager and tour sound engineer for Bonnie Raitt. Shianne recorded "Trapped" and "Gonna Move"  with Bugs. 
She has shared the stage with national recording artists Johnnie Taylor and Betty Wright. In addition, she sang with smooth jazz recording artist Michael Walker and has traveled throughout Texas, Nashville, the California Bay Area, West Virginia, and Florida. She is the founder and former lead vocalist of the band Pristine Raeign, based in Wilmington, DE, which began in 2013. She named the group Pristine Raeign, because she loves the rain, and said they are God's tears washing the earth's pain away. Water takes the shape of any form, liquid, solid, or vapor. Pristine means in its first state. As Shianne Ladale she brought the band to new heights with her catchy, witty songs, as well as her gift for enthralling audiences that gave PR its creative and engaging edge making it one of the most sought-after groups in the Tri-State area of Delaware, Pennsylvania, and New Jersey. Her band even traveled to engagements in New York, Connecticut, and Massachusetts—as far north as New Brunswick, Canada and as far south as Nashville. PR hit its stride in 2016…Since Pristine Raeign was working at least 3 weekends out of each month, they were able to secure endorsements from top music brands such as RevSound, Tsunami Cables, Woodland Percussion, Allen Eden Guitars, ghs strings, etc. The band was chosen as the entertainment for the UnderArmour Preakness(Baltimore Horse Race) corporate brunch, where the group dressed to the nines in classic formal wear playing top Billboard hits in Post Modern Jukebox style.  PR also brought on the rain as the official hype band in the lobby for the Delaware 87ers, the sister basketball team for the Philadelphia 76ers during the 2018-2019 season at their New Castle stadium. The band has opened for top acts such as guitar legend George Benson and Alex Bugnon. She departed from Pristine Raeign to strike out a new career in a new direction.
Shianne is a multi-genre artist, from country to rock to doo-wop, to rhythm and blues to pop.  Her versatility is one of her greatest assets.  During 2017 until the pandemic, she was a member of Mo Better Entertainment(Wilmington DE), where she thrilled senior audiences in Delaware and Pennsylvania with her blend of music from way back when.  Her music took the crowd down memory lane and she made them feel like her own family. Shianne was always asked to return for encore performances.
Currently this amazing powerhouse entertainer has reinvented herself as Shantell.  She has penned and released two new singles, "Lies" and "Doin' It", which are played on the platform, ReverbNation, and she has been one of their Top 5 Artists in the Singer/Songwriter Genre ever since she joined as a member.  Her sound is unique…there is no mistaking her for any other artist, her voice is her own, as are her lyrics!   Shantell plans to share her music and tour the world. There is no limit to what this phenomenal artist can achieve. She has a very bright future.
Add text
Latest Track
Bandzoogle's Music feature allows you to sell your albums and tracks - and we never take a percentage of your sales. Choose from set prices, free downloads, or even give away a track in exchange for a mailing list signup!
Shows
Our Events feature allows you to post your upcoming concerts and events on your website in a calendar or list view. The Pro plan even lets you sell tickets directly through your website!